In this post you will find the important Blog for today's companies and their value in Digital Marketing Strategies, I invite you to read this article below.
Importance of the blog for companies today
If you are thinking about the importance of a blog in USA for your company, you should analyze the great advantages of having a strategic space that is easy to use and very useful.
At present, millions of blogs are published in the world to launch brands, products or services, also to expose social issues, the latest trends, all with the aim of gathering their target audience in a more specific way, boosting the purchase and loyalty.
What you should know about the business blog
The blog is so important for a company that today represents the backbone of Inbound Marketing, a methodology that has been in the market for some time, but a few years ago there has been an exponential growth within the operation of marketing strategies, said in other words have changed the way of directing the contents in an intelligent way reaching the specific customers.
Currently the searches have changed, and users seek solutions to their problems, by which they try to find answers to their doubts, for this reason companies must know their customers and generate intelligent content in which they find a solution to these issues. . Every day the search engines are getting smarter where they try to adjust to the way the user thinks and interact.
There are a series of automations by which companies must work, getting a thread within the internal operation of the website, in order to provide the user with a form of usability and comfort when surfing the web.
In the world of inbound marketing, the blog tool has been used to contact people, being a non-intrusive techniques that helps to increase the number of visitors to your website and get clients with whom you can maintain an immediate or long-term relationship.
If you have already decided to establish a content marketing strategy, you should know that it leads the communication of your company, carries with it its own structure and personality, while other techniques such as SEO, SMM and Lead Nurturing help to increase traffic. and expand the coverage of your publications. Hence, the blog is the key piece, is the great protagonist that supports Content Marketing, as it is responsible for loyalty through friendly actions, attracting your company in a natural way.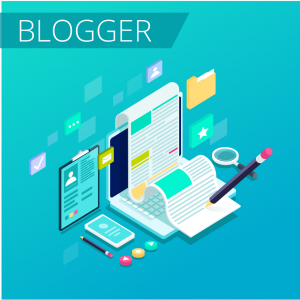 Below we give you some reasons why the Blog brings business benefits and recognition to your brand in a way that you can not imagine, the next question will answer 7 more important reasons to take into account.
What are the benefits of having a business blog?
Establish a key channel of communication with the target of the brand, this leads the client to recognition and therefore to be recognized in the mind of the consumer.

Have a tool to measure the impact of your Content Marketing strategies, having as a key point within

the strategies

, any action that is generated there must be an analytical measurement.

By creating quality content increases the visibility of your company on the web and social networks.

Knowing the customer in a closer environment, including being able to define more easily our buyer person.

Connecting through the content diverse applications of greater coverage in the network, generating greater scope with the different tools and being able to reach even new prospects.

Generation of sale quickly.

By having higher quality content for which generate more searches to your website, you will increase visits and the search engines will position you better, making the users find you easier and recognize you as the main reference in the matter of your

products or services

.
Now, your main objective will be to create valuable content that can attract current and potential clients, likewise they will share from your profiles your blog to create engagement, converting your site as a reference point not only of attractive content but of a reliable product , well, if I believe what you say, I will buy what you sell.
Conclusión
Points to consider:
The recommendation is to include the blog within your web page. This will allow you to be self-sufficient with your strategies in real time, without expecting large advertising investments, in the same way it allows you to have the freedom to evaluate the behavior of your web site, using all the tools you have at your disposal, with which you can modify and adapt according to your needs. To do this, take the time to interact with your visitors, but above all, be clear that your content should offer something more than the others and for that reason they will read you, share and, best of all, buy you. For GPS Marketing it is a pleasure to know the methodology and day by day we learn and develop skills, contact us.
Companies like Metroblock and SFC STRIKER use corporate blogs to educate their current customers and new prospects in order to solve their problems, turning a cold prospect into a hot prospect to close the sale.